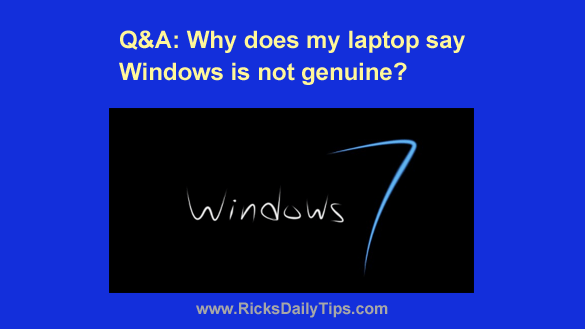 Question from Liam:  My wife and I recently went to a flea market to look for some things for our house.
I ended up buying a used Lenovo ThinkPad T400 with Windows 7 on it.
It's obvious that it's a pretty old laptop but it seems to work well.
I didn't notice it when it was running at the flea market but there's a message in the corner of the screen saying "This copy of Windows is not genuine".
What does that mean? Is it a problem? [Read more…]