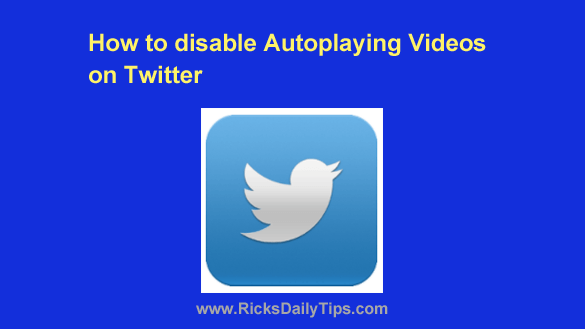 Do the videos on your Twitter Timeline start playing automatically just as soon as they scroll into view?
If so, that's due to a Video Autoplay feature that causes videos to begin playing on their own without any prompting from the user.
Personally, I don't really like autoplaying videos in general. I prefer to choose for myself whether to play a video or not.
If you don't care for Twitter's Video Autoplay feature you can easily turn it off. [Read more…]