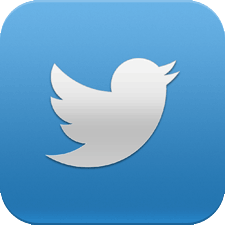 Question from Bill:  I received a notice from Twitter saying they had removed one of my tweets for being against their Rules and Policies.
After thinking about it I realize that tweet was a little dicey, but I've seen a lot worse on Twitter that never got taken down.
What bothers me is my tweet got removed when far worse tweets stay up.
How can I find out who reported my tweet and got it removed?
Rick's answer:  I can certainly understand your frustration, Bill.
I've had tweets of my own taken down that didn't even seem to be remotely against Twitter's community standards.
But things are what they are, and Twitter is going to "police" their site however they see fit.
To answer your question, I'm afraid there's no way to find out who reported your tweet.
All reports of this nature are confidential, and I'm not aware of Twitter ever making an exception.
In regards to "worse" tweets not getting removed, that simply means no one has taken the time to report them.
Personally, I rarely report tweets that I find problematic. I simply block the person if they make a habit out of posting "bad" ones.
I wish I could have been more helpful, Bill. Best of luck to you!
Update from Bill: No problem, Rick. Thanks for taking the time to answer my question. Love your site!!
Bonus tip #1: This post explains how to hide the retweets from someone you follow on Twitter but keep receiving their own tweets.
Bonus tip #2: Want to make sure you never miss one of my tips? Click here to join my Rick's Tech Tips Facebook Group!
If Facebook isn't your cup of tea, I invite you to sign up for my Rick's Daily Tips Daily Update Newsletter.
---
Want to ask Rick a tech question? Click here and send it in!
If you found this post useful, would you mind helping me out by sharing it? Just click one of the handy social media sharing buttons below.