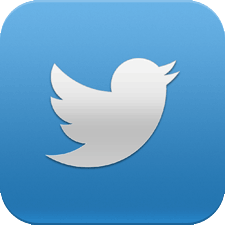 Are you "following" a friend on Twitter who only posts things you have absolutely no interest in? Well, you could always unfollow him/her, but chances are they will find out about it and get upset with you.
Luckily, there's an easy way to prevent your annoying friend's tweets from showing up in your Twitter feed without having to unfollow him/her. And as a bonus, you'll also stop receiving push or SMS notifications from that user.
This process is called "Muting", and it does pretty much what the name implies. 
The best thing about muting someone you're following is that it's more or less a one-way street. While you won't receive any tweets or notifications from your muted friends, they'll still receive yours and be able to interact with them as usual by replying, re-tweeting, etc.
If this sounds like what you've been looking for, you can easily mute any Twitter user by simply clicking the Down Arrow on the right side of one of your friend's tweets, then clicking Mute @[username].
Alternatively, you can mute someone by visiting his/her profile page, clicking the three vertical dots beside the "Following" button and then clicking Mute.
In case you're wondering, when you mute another Twitter user they will not be notified that you've muted them. Everything will appear to be working just as it did before on their end.
Bottom line: You don't have to unfollow someone just because you don't like some of the things they post on their Twitter Timeline. Simply mute them instead and their tweets will stop showing up on your Home Timeline.
Bonus tip #1: This post explains how to report a fake Twitter account that's pretending to be you buttons below.
Bonus tip #2: Want to make sure you never miss one of my tips? Click here to join my Rick's Tech Tips Facebook Group!
---
Want to ask Rick a tech question? Click here and send it in!
If you found this post useful, would you mind helping me out by sharing it? Just click one of the handy social media sharing buttons below.