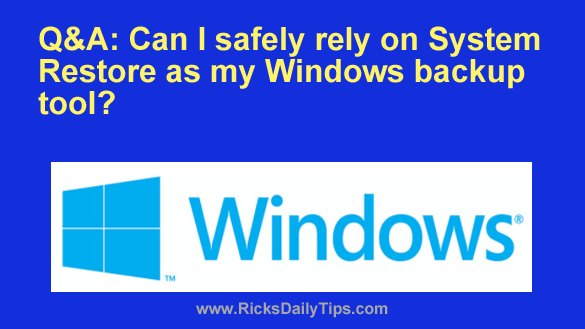 Question from Mike:  I install lots of free software and I always create a new System Restore Point before installing a program just in case something goes wrong.
I think Windows is great, but as you know, things do go wrong sometimes.
My boss told me that relying on System Restore for my backups isn't good enough. He said I need to create System Image backups too, but I think that's overkill.
What's your opinion on this?  [Read more…]