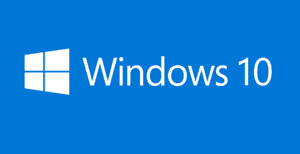 Question from Edward G:  Hello Rick. Love your site! I hope you can answer a question for me.
I have a Dell laptop with Windows 10. I downloaded a game a few days ago and I immediately started getting lots of pop-up ads on my screen.
I uninstalled the game but I'm still getting the pop-ups. I'm thinking a System Restore will fix the problem but I'm not sure.
My question is can a System Restore be reversed if it doesn't fix the problem?
Rick's answer:  Edward, the short answer to your question is yes.
You can indeed "undo" a System Restore in Windows 10. All you have to do is load the System Restore utility again and click Undo System Restore.
All of the above being said, there's a good chance that simply performing a System Restore won't completely resolve your issue.
You didn't provide any details about the game you downloaded, but if it was a free download it probably placed a bunch of malware on your machine that's causing you to get all those pop-up windows.
I do believe it would be a good idea to go ahead and do a System Restore back to a time right before you installed the game. But I also recommend following the steps listed in this post to thoroughly scan your system for malware.
Important: If you ran System Restore from within Safe Mode you won't be able to undo the procedure. But you can always run System Restore again and choose an earlier Restore Point.
I hope this helps Edward. Good luck!
Bonus tip: "Windows 10 for Dummies" is an excellent reference for all things Windows 10. Click here to to check it out.
Bonus tip #2: Want to make sure you never miss one of my tips? Click here to join my Rick's Tech Tips Facebook Group!
---
Do you have a tech question of your own for Rick? Click here and send it in!
If you found this post useful, would you mind helping me out by sharing it? Just click one of the handy social media sharing buttons below. Thanks a bunch!