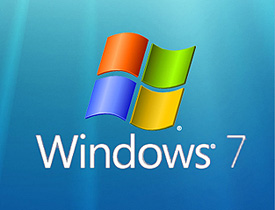 Question from Barry R.:  Rick, I desperately need to create a Restore Point from a week and a half ago. What happened was I downloaded a bunch of torrent files last Tuesday and now my Windows 7 is all messed up.
I tried doing a System Restore back to the previous Monday, but the oldest Restore Point I see is from 4 days ago. Is there a way to create one for last Monday?
Rick's answer:  I hate to be the bearer of bad news Barry, but there's no way to create a Restore Point for a time that has already passed. When you create a Restore Point, you're actually taking a "snapshot" of the way your Windows installation is configured at that specific point in time.
Trying to create a Restore Point for a point in time that has already passed would be like trying to go back and take a photograph at a family gathering that took place a month ago. It can't be done.
You aren't necessarily completely out of luck however. My guess is you downloaded software that was infected with malware and that malware is now wreaking havoc with your Windows installation.
I recommend following the steps in this post to see if removing the malware will get your PC back to normal. If not, your only recourse will be either restoring your computer from a backup that you created prior to the infection or completely restoring Windows 7 back to its factory default condition.
And finally, a word about downloading torrent files: Be very careful! Many files downloaded from torrent sites are infected with malware, especially commercial programs that are illegally made available "for free".
I wish you all the best Barry. Good luck!
---
Do you have a tech question of your own for Rick? Click here and send it in!
Need expert computer help? Click here to read about the services that I provide.