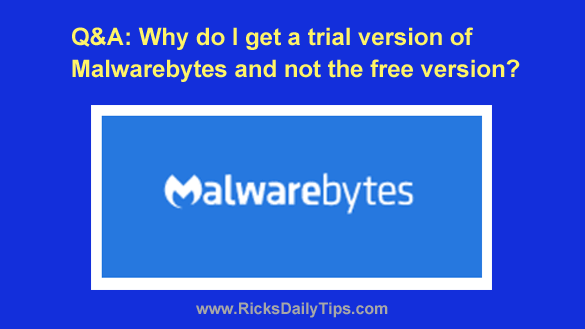 Question from Martha:  Hi Rick. I need your help with the Malwarebytes download.
I tried downloading 'Malwarebytes Free' by clicking the Free Download button on this page but it installs a 14 day trial version instead.
Am I clicking the wrong thing to download the free Malwarebytes? Or maybe I'm doing something wrong?