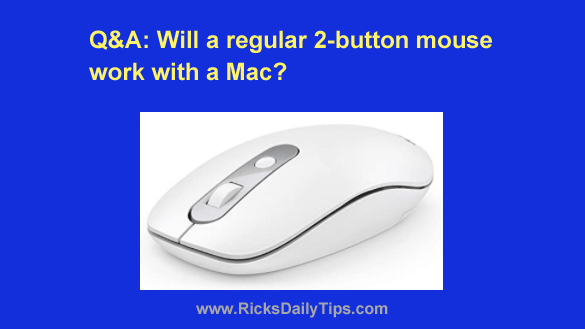 Note: The links in this post are affiliate links.
Question from Tammy:  I've used nothing but Windows laptops all my life but I decided to try a MacBook Air this time around.
I think I'm going to like the laptop ok but I hate the Magic Mouse that I bought to go with it. I just can't seem to get used to it.
My question is can I use a regular 2-button mouse like the ones you use with a Windows computer with it?