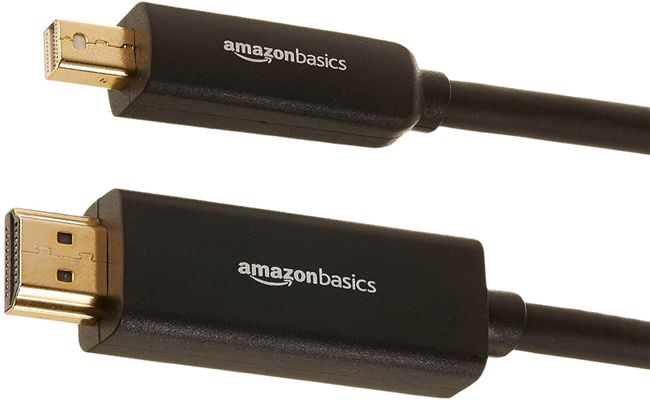 Question from Jan:  Hi there. I have a MacBook Air that the screen no longer works on.
The screen used to flicker when I'd open the lid but now it won't even light up at all.
I don't plan to have the laptop fixed but I'd really like to retrieve my pictures from it. What's the best (as in cheapest) way to do so?
I really appreciate your help!
Rick's answer:  Jan, if your MacBook Air will still boot up (and it should if the screen issue is the only problem) you should be able to connect an external monitor to it and boot it up like you normally do.
You can then retrieve your photos by either using Apple's Time Machine utility to back them up to an external USB hard drive or simply copying them to an external drive or to cloud storage.
You can use any monitor that can connect to the machine's Mini DisplayPort connector.
Alternatively, if you have access to a monitor that has an HDMI connector you can use this inexpensive adapter cable to connect it to your MacBook Air.
Once you have the machine connected to an external monitor and booted up to the Desktop, you can either follow these instructions to create the backup with Time Machine or you can simply copy the files onto other media.
I hope this helps, Jan. Good luck!
Bonus tip #1: This post explains how to track down and remove malware from a Mac.
Bonus tip #2: Want to make sure you never miss one of my tips? Click here to join my Rick's Tech Tips Facebook Group!
Note: The links in this post are affiliate links.
---
Want to ask Rick a tech question? Click here and send it in!
If you found this post useful, would you mind helping me out by sharing it? Just click one of the handy social media sharing buttons below.