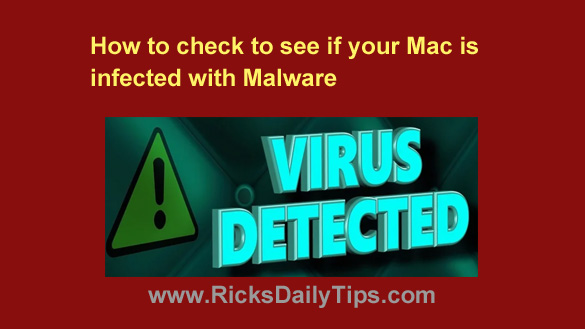 Windows PC users have been dealing with viruses, trojans and adware for decades, but until recently Mac users didn't really have to worry about malware infecting their computers.
I'm sorry to say that's no longer the case.
While the percentage of Macs that are getting infected with malware compared to Windows machines is still relatively small, reports of Mac adware attacks have been on a sharp rise of late. 
If you start getting frequent pop-up windows, your web browser starts behaving erratically or your machine starts running slower than it used to, your Mac has probably been infected with adware.
But don't worry, most Mac adware infections are easy to remove with a free tool called Malwarebytes Anti-Malware for Mac.
Malwarebytes for Mac is very easy to install and use. All you have to do is download the software and run the executable file.
Click here to read more about Malwarebytes Anti-Malware for Mac and download the latest version. It works just as well as the Windows version, and tbe basic malware scan and removal tools are free!
Bottom line: Mac users can no longer assume their computers are immune to viruses, spyware, adware and ransomware, because they are not.
The frequency of malware attacks on both Macbooks and Mac desktop machines is growing by the day. That's why it's important that you take steps now to protect your Mac before disaster strikes.
Bonus tip #1: As with Windows machines, much of the malware that's infecting Macs is being spread via links and attachments in malicious emails. Read this post for tips on avoiding them.
---
Never miss a tip!  Click here to sign up for my free Daily Tech Tips Email Newsletter!