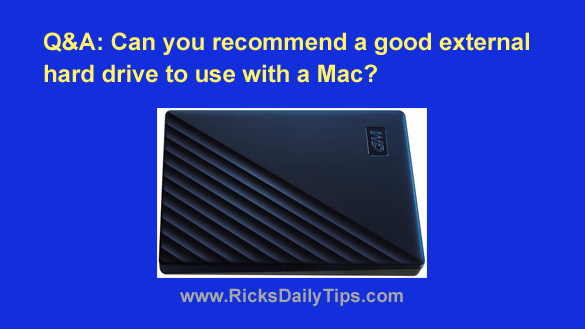 Note: The links in this post are affiliate links.
Question from Maria:  Hi Rick. I recently purchased a MacBook Air with the M1 processor.
I am new to MacBooks so I am on a learning curve even though I have both an iPhone and an iPad.
I wanted to buy an external hard drive for my processor but have no idea what type I should get. I would like it mainly to back up my iTunes library and photos. Any suggestions would be appreciated.