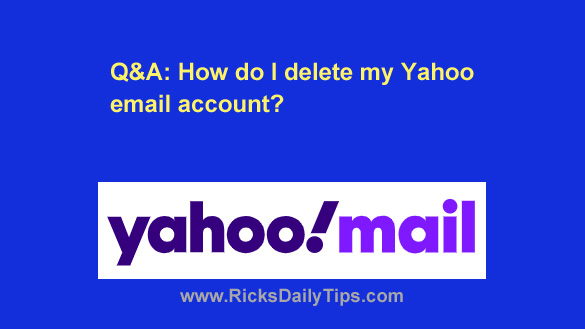 Question from Cindy:  I've used Yahoo mail for decades but I recently started having problems with it.
I finally got fed up with it and switched to Gmail this morning. I've already imported my Yahoo emails and contacts into the new Gmail account.
Since I really don't need the Yahoo account anymore, can you tell me how to delete it?
Thanks in advance for your help.
Rick's answer:  [Read more…]