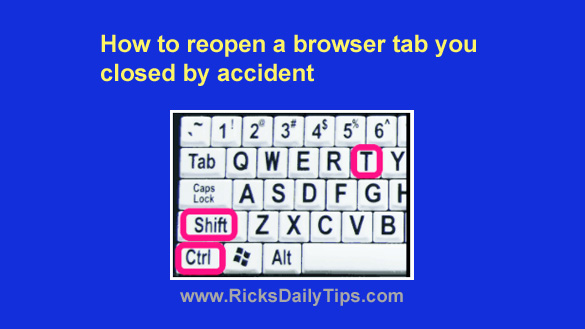 Have you ever had two or more tabs open in your web browser and closed one of them by accident?
Whether it was caused by an errant mouse click or by simply closing the wrong tab, it's quite frustrating to say the least.
I do it all the time, and it used to frustrate me to no end. But now I simply work a quick bit of magic and the accidentally closed tab instantly reappears!
Well, truth be told it isn't really magic, but rather a "trick" using the keyboard… [Read more…]