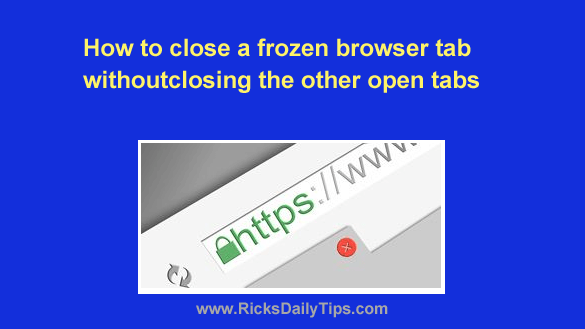 Have you ever had a browser tab freeze up on you?
If so, you know how frustrating it is when you have to close the entire browser including all the other open tabs just to get the PC running normally again.
Well, I have a bit of good news for you: You can usually close just the one browser tab that isn't responding without having to close any of the other open tabs!
The next time a web page freezes up on you, give this a try:  [Read more…]