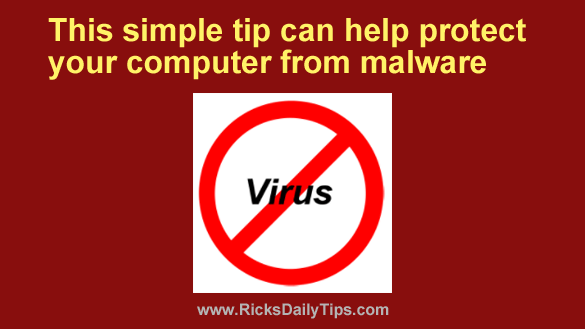 Unfortunately, in the Internet age, viruses and other forms of malware tend to spread like wildfires, and it's getting harder by the day to keep your devices from getting infected by them.
That's why it's important to install a high quality antivirus program on your Windows computer, keep it updated at all times and perform a couple of on-demand malware scans on a regular basis.
Macs aren't as likely to get infected with malware as Windows machines, but it's happening more all the time. That's why I recommend running frequent scans with Malwarebytes for Mac.
With all of the above being said, a little due diligence can go a long way towards keeping your machines safe as well. [Read more…]