Note: The links in this post are affiliate links.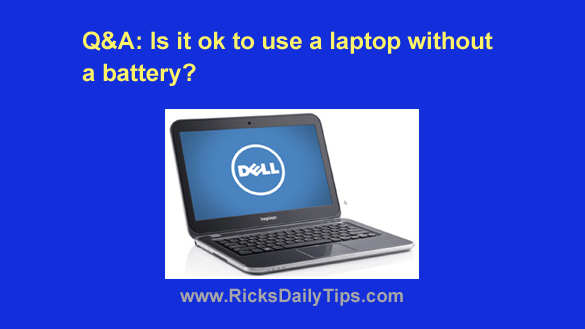 Question from Oliver:  I have an old Dell XPS 17 laptop that's now running Ubuntu Linux.
This machine still works perfectly but the battery won't hold a charge anymore.
Since it's so old I don't really want to buy a new battery for it.
Would it be ok if I just removed the battery and ran it straight from the charger?