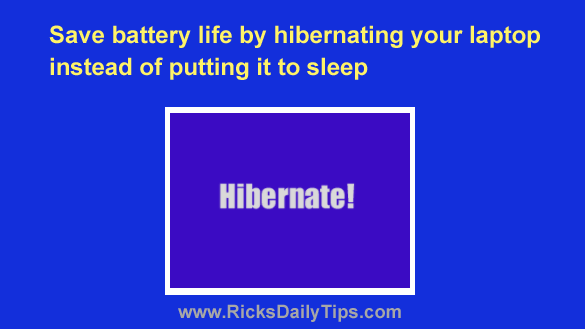 Like many laptop owners, you probably put your machine into sleep mode every time you shut the lid to transport it to a new location.
But if you constantly find yourself having to deal with a low battery, there is a better way. Hibernate your laptop instead!
Sleep mode has its place, and that is when you're going to be away from the laptop for a short while (i.e. when you're on lunch break).
Hibernating the machine instead during longer breaks in usage (a day or two, for instance) can make your laptop's battery charge last longer. [Read more…]