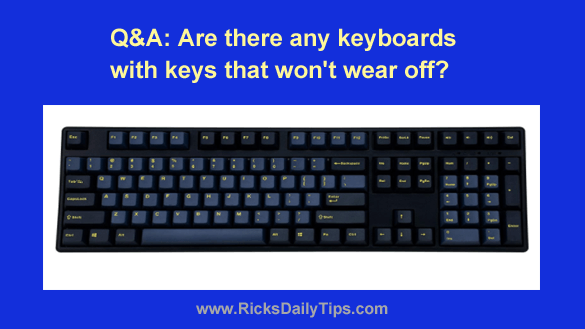 Note: The links in this post are affiliate links.
Question from Dawn:  Rick, Are there any keyboards which have keys that don't wear off like the old days when they were baked on?
I'm tired of replacing keyboards because for some reason my body oils take the paint off the keys.
Rick's answer:  [Read more…]