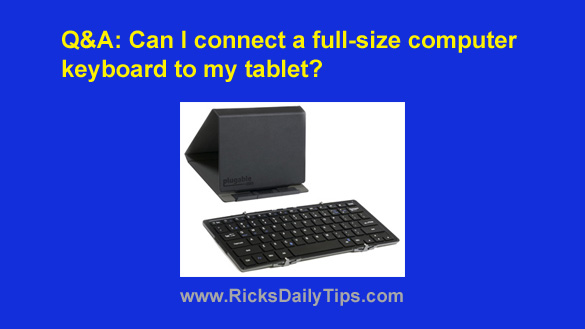 Note: The links in this post are affiliate links.
Question from Danica:  Rick, I recently purchased a 10″ Android tablet and I really like it.
It came with a keyboard cover but the keys on it are way too small for me to type without making lots of mistakes.
Is it possible to use a regular full-sized USB computer keyboard with a tablet?
If it is, how do I connect the two of them together?
Thanks in advance for your help.
Rick's answer:   [Read more…]