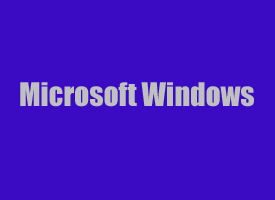 Question from Belinda G.:  Rick, I need your help bad, but please don't think I'm crazy after you read this!
I was checking my email with my 17 month old on my lap when she started tapping the keyboard. All of a sudden the entire screen image rotated 90 degrees to the right and I can't figure out how to get it back to normal.
Please help??? I'm tired of having to lay on my side to read the screen! By the way, it's a Dell desktop computer with Windows 10.
Rick's answer:  Believe it or not, this is actually a fairly common situation, Belinda. Your little girl somehow managed to press the Ctrl, Alt and Right Arrow keys simultaneously and that caused the screen image to rotate 90 degrees to the right.
Luckily, getting the screen back to normal is an extremely easy process. Simply press the Ctrl+Alt+Up Arrow key combination (use the arrow keys clustered together between the alphabet keys and the numeric keypad) and all should once again become right with the world!
By the way, lots of folks intentionally do what your little girl did by accident because it makes it easier to read long blog posts, news articles and other lengthy web pages with less scrolling.
Want to give it a try? Simply turn your monitor on it's side (if the stand or mount will allow it) and then press the Ctrl, Alt and Right Arrow keys simultaneously to rotate the contents of the screen to match its new orientation. You just might find that you never want to switch it back!
That's all there is to it, Belinda. Good luck!
And now, here's a bonus tip:  If you want to learn more about the ins-and-outs of Windows 10, I recommend an awesome book called "Windows 10 for Dummies". Click here to check it out!
Note: The links in this post are affiliate links.
---
Have a tech question of your own for Rick? Click here and send it in!
Want to help spread the word about my tips? Just click one of the handy social media sharing buttons below: