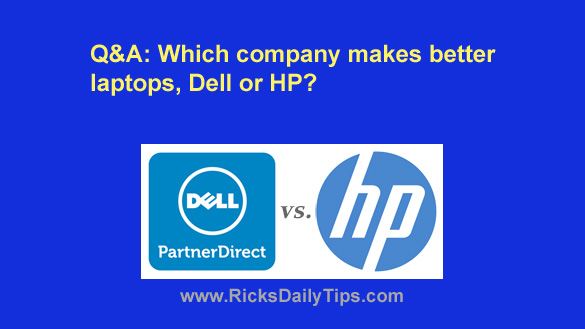 Note: The links in this post are affiliate links.
Question from Anita:  I'm planning to buy a new laptop to replace the one I have now. It has never performed well so I'd like to try a different brand.
I've been asking around about recommendations for a good brand, and most people seem to like either Dell or HP. The problem is there doesn't seem to be a consensus.
I've been following your blog for a while now and I really trust your judgment. Which is better in your opinion, Dell or HP?  [Read more…]