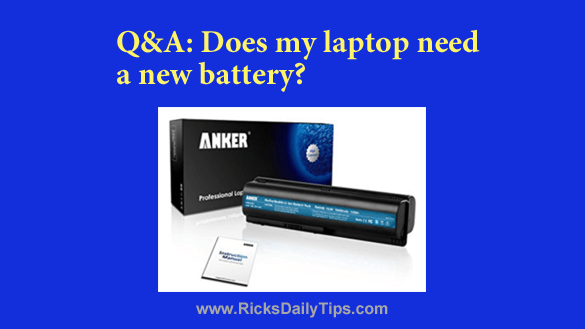 Click here to sign up for my free Rick's Tech Tips Newsletter!
---
Note: The links in this post are affiliate links.
Question from Corrine V.:  I have a 5 year old HP laptop that won't work anymore unless it's plugged into a wall socket.
The battery charge indicator is stuck on 2% charge and it won't charge any higher than that.
I thought laptop batteries were supposed to last longer than this.
Do you think I need to buy a new battery or could the charger maybe be bad?
Rick's answer:   [Read more…]