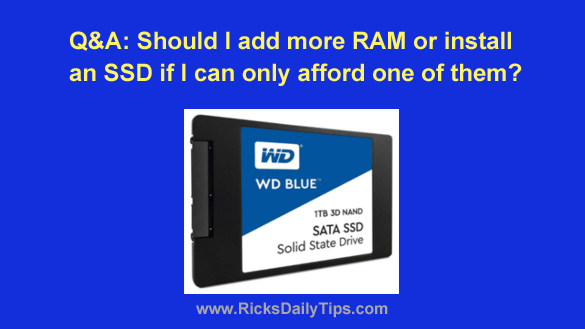 Note: The links in this post are affiliate links.
Question from Thomas:  I have a little cash to spend to upgrade my desktop computer and I need your advice on how best to spend it.
Right now it has 16GB of RAM and a 500GB hard drive (which is close to being full).
My question is should I use the money to max out the RAM on this machine by adding another 16GB or would I be better off replacing the hard drive with a 1TB SSD?  [Read more…]