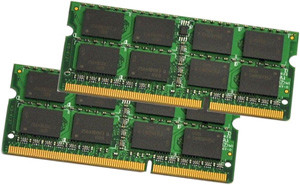 Question from Chris V.:  My family has two laptops and a desktop computer, all of which need more RAM. How can I find out which type of RAM to buy for each computer?
I know there's DDR, DDR2, DDR3, DDR4, DIMMs, SODIMMS, etc. and they all seem to operate at different speeds. It's all so confusing!
Rick's answer:  Chris, choosing the correct type of RAM for upgrading a computer can be confusing indeed, but our friends over at Crucial.com make it easy with their awesome System Scanner Tool. Here's how to use it: 
1 – Using one of the computers that you wish to upgrade, visit www.crucial.com.
2 – Once the Crucial home page has finished loading, you'll see the button to download the System Scanner tool in the gray box near the center of the screen. Install it and run it.
When the scan is complete you'll be presented with complete details on the type of RAM your computer uses along with several options for buying your upgrade RAM directly from that page.
If you would prefer buying your RAM elsewhere, either print the page or write down the specs for the RAM your computer needs and use that info either buy the RAM locally or online from Amazon or another reputable company.
3 – Repeat the steps above for the other PCs that you wish to upgrade.
I hope this helps Chris. Good luck!
Note: The links in this post are affiliate links.
---
Do you have a tech question of your own for Rick? Click here and send it in!
And now for a bonus tip: Be sure to sign up for my free RicksDailyTips Email Newsletter at the bottom of this page!
Want to help spread the word about my tips? Just click one of the handy social media sharing buttons below: