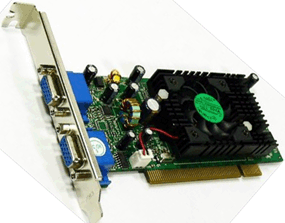 Question from Kim F.: Hi Rick! I really love your daily tech tips, especially the questions and answers. Now I have one of my own…
I'm in the process of shopping around for a new desktop computer and I'm pretty much up to speed on the advantages of more memory and faster CPUs, but there's one thing I'm unclear about.
Does it really pay to spend more for a computer with a stand-alone graphics card rather than one with integrated graphics? Thanks in advance for your reply!
Rick's answer: [Read more…]