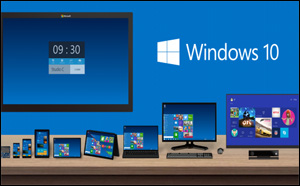 Could Windows 10 be the last new version of Windows we will ever install on our PCs and mobile devices?
If some of things being said and hinted at by Microsoft are any indication, the answer could very well be yes.
It's no secret that Windows 10 will likely be sold on a subscription model, which means that as long as we keep making periodic payments to Microsoft our Windows installations will keep on running on our devices without interruption. 
Now there's word that beginning with Windows 10, the regular Windows Updates will include both minor and major changes to the operating system in addition to the typical bug fixes and security patches. Under that scenario would there ever really be a need to release a "new version" of Windows?
Personally, I think such a move would be a good thing. We would no longer have to bother with installing Windows upgrade versions and our Windows installations would always be completely up to date.
Of course this is all speculation on my part, but I believe it just might happen. I have my fingers crossed. I'll keep you posted.