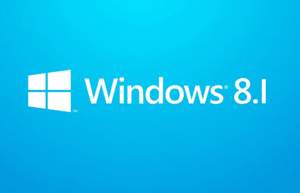 In times past, loading the BIOS Setup Utility on most any PC was as simple as pressing a special key at the beginning of the boot process.
With some modern laptops and ultrabooks running Windows 8.1 however, it isn't quite that easy.
But as long as you can boot the PC into Windows, you can load the UEFI (BIOS) Setup Screen from there. Here's how: 
1 – Boot the system into Windows.
2 – Press the Windows+C key combination to display the "Charms Bar".
3 – Click Settings.
4 – Click Change PC settings.
5 – Click General.
6 – Find the "Advanced startup" section and click Restart now. The PC will restart and display the Boot Menu.
8 – Click Troubleshoot.
9 – Click Advanced options.
10 – Click UEFI Firmware Settings.
11 – Click Restart. The PC should now restart and automatically load the UEFI (BIOS) Setup Screen.