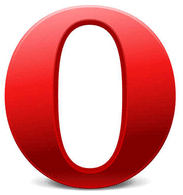 Important Update: Opera has announced that they'll be removing the integrated VPN from their browsers on April 30, 2018.
I really enjoyed having my VPN seamlessly integrated with my web browser, but things are what they are. It sure was nice while it lasted.
Note: The original post begins below.
---
If you ever use a Virtual Private Network (VPN) to securely use the Internet with your laptop or desktop PC, you should know that the fantastic Opera browser now has a VPN feature built right in to it!
Opera's free VPN service allows you to safely access the Internet via open Wi-Fi hotspots such as those commonly found in restaurants, coffee shops and many other types of venues.
And the best part is you can do it without having to install a browser extension or sign into a VPS server!
Once the VPS feature is turned on, your Opera browser will automatically create a secure, encrypted connection between your PC and an Opera-owned VPN server. It really is as simple as that!
Simply follow the steps below to download the latest version of Opera and turn on the VPN feature:  [Read more…]