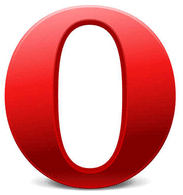 A while back I wrote a post discussing Opera's addition of a free VPN service that's integrated right into their awesome Opera desktop and mobile browsers.
I've used the free Opera VPN ever since it was first introduced because I really love the convenience of having my VPN seamlessly integrated into my web browser.
Unfortunately, Opera has just announced they'll be removing the free integrated VPN service from their browsers at the end this month. 
If you're like me you probably enjoy having your VPN activate automatically every time you load your browser, but I guess we'll all have to make plans to go a different route come the first of May.
I'm not all that surprised that Opera has decided to do this. I wondered all along how they could afford to provide a free VPN along with their browser (surely) knowing that few people would opt for the paid upgrade. Turns out I was right.
Be that as it may, things are what they are.
Luckily, there are several great VPNs out there to choose from. I'll do some checking around and consider all the options, but I'm currently leaning towards going with SurfEasy.
If you're an Opera user, will you be signing up for another VPN after Opera drops theirs from their browsers? If so, I'd love to know which one you choose. Just leave a comment below or click the Contact Rick link at the top of this page and send me an email.
Bonus tip: Want to make sure you never miss one of my tips? Click here to join my Rick's Tech Tips Facebook Group!
---
Want to ask Rick a tech question? Click here and send it in!
If you found this post useful, would you mind helping me out by sharing it? Just click one of the handy social media sharing buttons below.