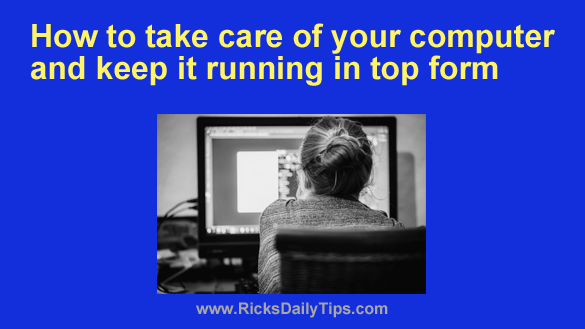 In order for your computer to work perfectly, it's important to keep it clean and organized. You have to take care of the data that's stored in it, as well as where it is.
Just as you maintain your body and keep your house clean, you have to do the same with a computer and other devices.
It's important to keep your computer free of harmful files or viruses because they will cause the device to work slower, have issues with some functions and possibly even result in data loss or identity theft.
Here are a few tips for keeping your computer malware-free and running well:  [Read more…]