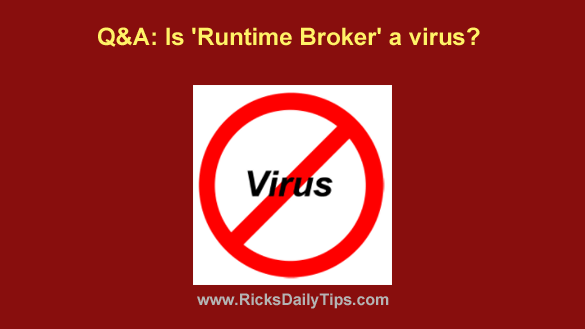 Like my tips?  Click here to sign up for my free Daily Tech Tips Newsletter and you'll never miss one!
---
Question from Garland L.:  I recently noticed there's a process called "Runtime Broker" always running when I load Task Manager.
My McAfee antivirus doesn't flag it as a virus, but it still sounds fishy to me.
I called Office Depot and asked the tech guy about it but he refused to give me an answer about whether this is a virus or not. They said I'd need to bring my computer in and pay them to run a virus check on it.
I ran across your website on Google and saw where you answer people's questions.
So what's the deal? Is "RunTime Broker" a virus or not? [Read more…]