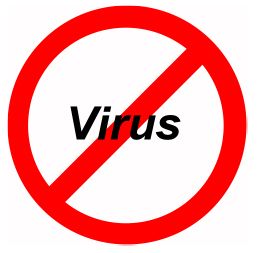 Question from Jimmy B.:  A few days ago my iPhone started telling me my phone has a virus every time I open Safari.
The warning message says I need to call Apple at the number it listed and ask them to remove the virus for me.
When I called the number the woman I spoke to asked for my credit card number right off the bat.
I really need to get this virus removed but I don't like giving my credit card number out like that.
Is there any way for me to remove the virus myself or will I have to pay Apple to remove it for me?
Rick's answer:  Jimmy, the number you called isn't a real Apple phone number, and the woman that answered your call isn't an Apple employee.
Unfortunately, that entire episode is a scam.
First of all, if you have never jailbroken your iPhone it's a virtual certainty that it hasn't been infected with a virus.
Apple has developed iOS (the operating system your iPhone runs on) to be extremely resistant to viruses.
In reality, the chance that your phone is infected with a virus is virtually nil. And that's a good thing!
You said this warning message pops up every time you load Safari. That means what you're actually seeing is a malicious web page that's been stored in Safari's cache.
Luckily, this is a very easy problem to resolve. Just follow the steps below:
1 – Place your iPhone in Airplane mode to prevent Safari from accessing the Internet while you're performing the steps that follow.
Note: If you don't know how to place your phone in Airplane mode you'll find instructions on this page.
2 – Tap the Settings icon (it looks like a "gear" or "cog").
3 – Tap Safari.
4 – Tap Clear History and Website Data.
5 – Take the phone out of Airplane mode.
That's all there is to it. You should no longer receive that fake virus warning message after you've completed the steps listed above.
Important: Be sure to avoid the malicious website that contains the fake virus warning or you'll end up in this same situation all over again.
If you don't know which website that is and you do happen to visit it again by accident, simply follow the steps above once again to remove the new warning.
I hope this helps, Jimmy. Good luck!
Update from Jimmy:  That cleared it up, Rick. Thanks for your help.
Bonus tip #1: This post contains more information about the safeguards iOS devices have against viral infections.
Bonus tip #2: Want to make sure you never miss one of my tips? Click here to join my Rick's Tech Tips Facebook Group!
If Facebook isn't your cup of tea, I invite you to sign up for my Rick's Daily Tips Daily Update Newsletter.
---
Want to ask Rick a tech question? Click here and send it in!
If you found this post useful, would you mind helping me out by sharing it? Just click one of the handy social media sharing buttons below.