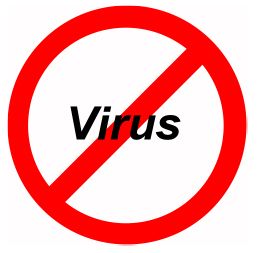 Question from Ramie:  I downloaded a photo last night with Chrome and while I was retrieving it from the Downloads folder I noticed there's a file named setup.exe in there.
I haven't downloaded a software program in well over a year so I don't know how that file got in there.
Do you think might be a virus?
I ran a scan with BitDefender and it came up clean, but I know that some viruses aren't always detected by some antivirus programs.
If you do think it's a virus, how can I safely remove it since BitDefender didn't flag it as malicious?
Rick's answer:  Ramie, since you haven't intentionally downloaded any software in well over a year there's always a chance that file is indeed a virus even though your antivirus program failed to recognize it as such (as you said, no antivirus program is perfect).
The following is my recommendation for dealing with any potentially malicious file that happens to land in Chrome's "Downloads" folder….
First, run the file through VirusTotal by following the steps in this post by following the steps below:
1 – Click here to visit VirusTotal.com.
2 – Click the Choose file button.
3 – Navigate to the file you want to check for viruses and then follow the prompts as they appear.
VirusTotal will scan the file using several dozen top-rated antivirus engines and report the result of each of those scans.
If every one of those virus scans report that no malware was found, you can safely assume that the file isn't infected with a virus. At that point you can safely delete it by right-clicking on the file and then clicking Delete.
If one or more of the antivirus engines does flag the file as infected with a virus, I recommend that you do the following:
1 – Delete the file by by right-clicking on it and then clicking Delete.
2 – Run another thorough scan with your regular antivirus program (in your case, BitDefender).
3 – After that scan is complete run a couple of "Second Opinion" malware scans with a couple of the awesome free tools listed in this post.
If all of those scans fail to find any malware you can feel quite confident that your PC isn't infected with any "nasties" at that point.
I hope this helps, Ramie. Good luck!
Bonus tip #1: This post explains why you should never install more than one full-time anti-virus program at a time.
Bonus tip #2: Want to make sure you never miss one of my tips? It's easy! Just…
Click here to sign up for my free Rick's Daily Tips Email Newsletter!
---
Would you like to ask Rick a tech question? If so, click here and send it in!
If you found this post useful, would you mind helping me out by sharing it? Just click one of the handy social media sharing buttons below. Thanks a bunch!