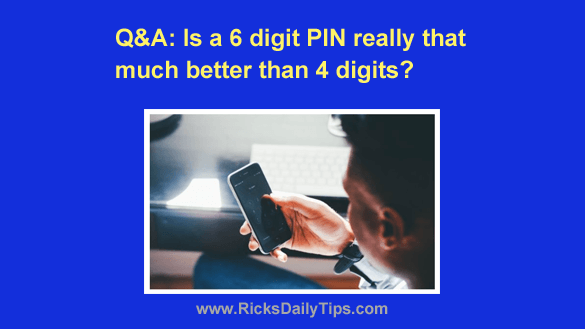 Question from Andy:  My girlfriend and I have a bet that's riding on your answer to this question:
Is a six digit PIN really all that more secure than a four digit PIN?
It don't seem like just two digits could make that much of a  difference. She says it makes a big difference if someone ever tries to break into my phone.
So who's right?  [Read more…]