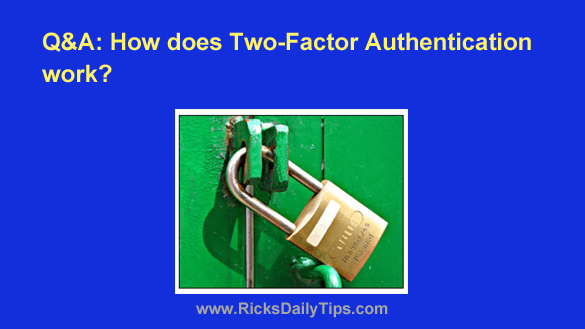 Like my tips?  Click here to sign up for my free Daily Tech Tips Newsletter and you'll never miss one!
---
Question from Mary L.:  I've been reading your blog for a while and several of your posts recommend using something called Two-Factor Authentication.
How exactly does that work? I'm confused.
And is it really something I need to use?  [Read more…]