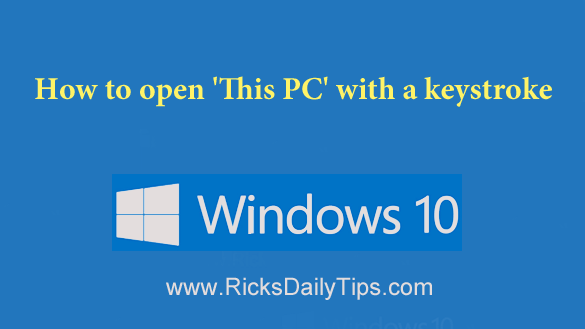 Click here to sign up for my free Rick's Tech Tips Newsletter!
---
The Windows Desktop in every version of Microsoft Windows since Win 95 has included a "My Computer" icon which opened the handy "Windows Explorer" window when you clicked on it.
Windows 8.1 and Windows 10 still have the "My Computer" icon, but it's now called "This PC". And "Windows Explorer" is now called "File Explorer".
But even though their names have changed, these features still work in much the same way, and they are still two of the most-used components of Windows.
In fact, most Windows users take advantage of the File Explorer tool every day.