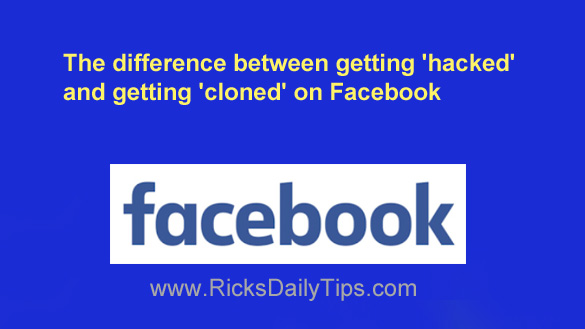 If you've been using Facebook for more than five minutes you're probably well aware that hackers and scammers love targeting Facebook users with all kinds of fraudulent activities.
I'm sure you've seen an occasional "Yikes – I've been hacked!" post pop up in your newsfeed. In fact, you probably see them on a regular basis.
The thing is, many of the folks who believe their Facebook account has been "hacked" weren't really hacked at all. Their accounts have actually been "cloned" – and the difference is extremely important.