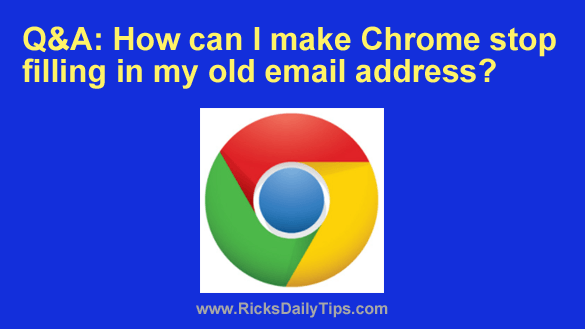 Question from Peyton:  I recently dropped my old Yahoo email address and switched to Gmail.
But every time I load a page with Chrome the old email address keeps popping up in forms that ask for my email address.
I can delete the old address and type in the new one but I'd prefer not having the old one to pop up at all.
How can I fix this?  [Read more…]