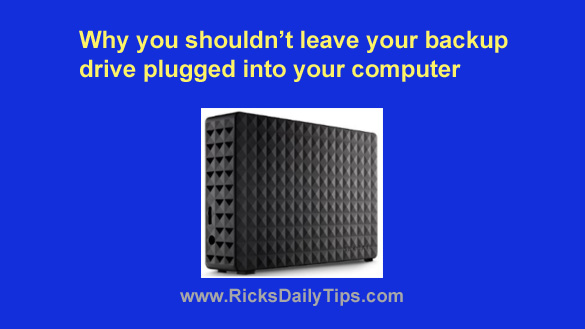 Note: The links in this post are affiliate links.
Regular readers of this blog know I'm always mentioning how important it is to create regular backups of your Windows PC or Mac.
After all, always having a recent backup of your machine's hard drive or SSD on hand is the very best "insurance" you can have against a catastrophic drive failure or a crippling virus infection.
But there's one important point that I probably don't stress nearly as much as I should…