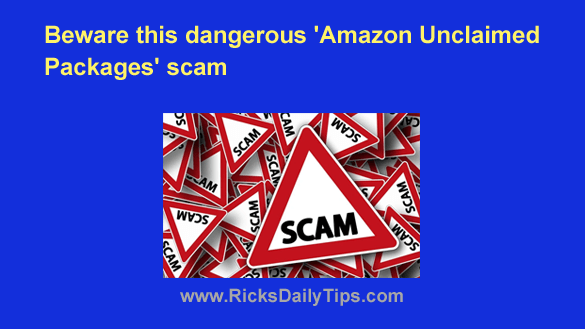 A while back I wrote a post warning about fake ads that are being published on Facebook.
Well, just this morning I noticed that a recurring fake ad offering to sell unclaimed Amazon packages at huge discounts is making the rounds yet again.
And unfortunately, lots of people are falling for it as usual.