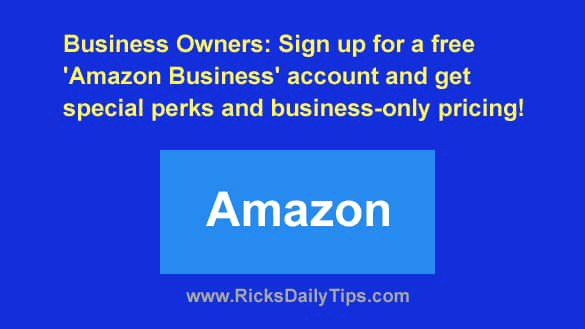 It's no secret that Amazon has changed the world of commerce with their unbeatable combination of competitive prices, amazing customer service and absolutely massive selection of products.
But did you know they also have some awesome perks for business customers?
Once you've signed up for your free Amazon Business account you'll receive all the great benefits available to every other Amazon customer, plus all of the following: 
Business-only prices on millions of items
Choose from a wide selection of business-only products
Comparison shop by viewing multiple offers from a variety of sellers on a single page
Eligible to sign up for Business Prime Shipping (requires payment of an additional fee)
Multiple users can place orders from your business' account
Ability to pay with a Corporate Purchasing Card or Amazon Corporate Credit
Qualifying organizations can make tax-exempt purchases
As you can see, a free Amazon Business account can make purchasing items for your business more convenient while also saving you lots of time and money.
Why not sign up for your free Amazon Business account right now?
Click here to learn more about Amazon business accounts at the Amazon website.
---