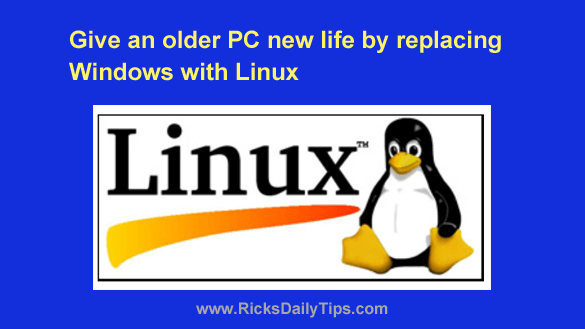 In this post I'm going to explain what Linux is, and more importantly, what it can do for you as the owner of an older PC that's running a version of Windows that has been abandoned by Microsoft.
As you probably know by now, Microsoft is no longer releasing security updates for many versions of Windows, which means computers that are still running them are wide open to hackers and malware.
But an awesome free operating system called Linux can make using that unsafe computer safe again.