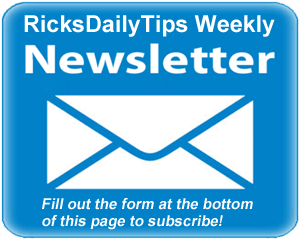 Hello again! I hope you had a great week and you're having a fantastic summer!
Well, July is almost over, and that means the summer vacation is almost over for most students around the country.
And you know what that means: It's "Back-to-School" shopping time!
Today I'd like to give you a few tips for getting your back-to-school shopping over and done with as quickly and inexpensively as possible by shopping at Amazon. 
1 – Students and teachers can get Microsoft Office 365 for free. All you need is a valid school email address. This page has all the info as well as links for signing up for your free MS Office 365 subscription.
2 – Students can get free 2-day shipping and a ton of other awesome perks simply by signing up for a free 6 month trial of Amazon Student. That gives you plenty of time to have all your Back-to-School items shipped directly to your home for free! Click here for the details and a link to the sign-up page.
3 – If you hate paying out the nose for textbooks, you can save big by buying them from Amazon instead of your school. Amazon has most of the titles that are in current use, and you can almost always choose to buy a used copy to save even more. Click here to check it out!
4 – If your child needs a laptop or desktop computer to help with schoolwork, you don't necessarily have to spend big for a new model. Amazon has tons of used and refurbished computers that look and work like new, but won't cost you a fortune. In fact, you can easily buy one for around $100!
5 – If you'd rather spend a few extra bucks and buy a new computer, Amazon makes it easy to buy the best computer for your child and still save money on it.
And finally, one bonus tip…
6 – If your child uses a laptop at school, it's important to take steps to prevent it from getting stolen. This post offers some helpful tips for keeping a laptop safe and secure on campus.
Well, that's it for this week. If you have a tech question that you would like for me to answer, click here and send it in!
Special note: As a subscriber to the RicksDailyTips Tech Newsletter you're automatically entered to win one of my monthly Tech Gear Giveaways. Monthly winners are announced in the first newsletter of the following month.
Congrats to Anne G. of Gilbert, AZ for winning an awesome MINIX NEO Z83-4 Fanless Mini PC in June's Tech Gear Giveaway.
July's winner will receive a nifty HP Stream Laptop.
Not a subscriber to my newsletter? Enter your email address into the yellow box below to receive my weekly newsletter by email and be automatically entered for my monthly Tech Gear Giveaways!
I hope you found this edition useful and interesting. If so, please consider passing it on to any of your friends and associates who might enjoy reading it as well.
Thanks a bunch,
Rick Rouse
Website: www.RicksDailyTips.com
Follow me on Facebook: www.Facebook.com/RicksDailyTips
Follow me on Twitter: www.Twitter.com/RicksDailyTips