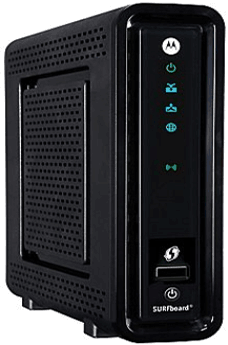 If you get your Internet service through Comcast, Charter or some other cable TV company, you are probably paying a hefty monthly rental fee for your cable modem. But you can save that rental fee by buying a modem of your own.
For example, if you have Comcast cable Internet, you're probably paying $7 per month just to rent their modem. That's $84 per year!
A better alternative in my opinion is to tell your cable company to keep their modem and buy your own!
The modem that I use and recommend is the Motorola SURFboard SBG6580 DOCSIS 3.0 Cable Modem and Wi-Fi N Router. (#ad)
This is an exceptional cable modem/wireless router combo that's currently selling on Amazon for about $100.  [Read more…]