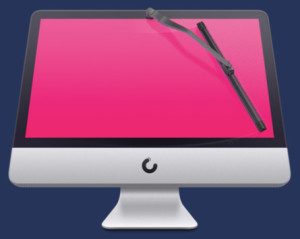 Windows users have an awesome utility called CCleaner to help keep all the junk cleared out of their PCs and their systems running smoothly. CCleaner is also available for the Mac, but Mac users have another option that I'd like to tell you about.
I've been checking out CleanMyMac 3, and it is a fantastic program that does just what its name implies. In a nutshell, it will scan your system and remove tons of junk files that are slowing it down and wasting precious disk space. All of the following are scanned for junk and duplicates: 
The System Folder
iTunes
Mail
iPhoto
Trash Bins
Any miscellaneous folders that haven't been accessed for a while
CleanMyMac 3 will then tell you what it found, and ask you what you want to delete. Everything this program does is safe so you won't have to worry about it causing problems with your system. It just cleans it out and optimizes it, that's all.
There are several alternative system cleaners for the Mac out there, but some of them are known to cause problems. What's worse, some even install junkware on your system, a practice that defeats the intended purpose of the program entirely.
Like CCleaner (which I love), CleanMyMac 3 is completely safe and it won't install anything whatsoever except for itself.
If you're looking for simplicity, CleanMyMac 3 certainly has that covered. It features one button cleaning, and it works perfectly. You don't have to wade through a menu of complicated options. Just click the button and sit back while the program does its thing.
One of my favorite features is how it cleans out duplicate photos, potentially freeing up Gigabytes of wasted disk space in one fell swoop. But it won't delete photos at random because it's smart scan can determine which copy of a photo is the "real" one. It only deletes copies that were created at various times during the iPhoto editing process.
There are many other great features of CleanMyMac 3 that I could mention, but those are the ones that I think are most important.
You can download a limited version of CleanMyMac 3 for free, but this is one case where I strongly recommend that you spend a few bucks for the paid version. The free version will only clean the first 500 Megabytes of junk from your system, but I can tell you that it actually contains Gigabytes of it if your system is at all typical.