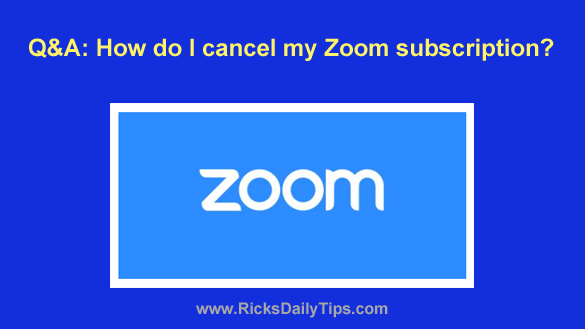 Question from Kendall:  A few days ago I read your warning about how the login credentials for thousands of Zoom accounts are actively being sold on the dark web.
I wish I had found out about this before I signed up for a paid subscription. Better late than never (I hope!).
I'm sort of in a panic right now because Zoom – and possibly the hackers – has my debit card information.
I'd like to cancel my Zoom subscription but I can't find a way to do it.
Can you tell me how to cancel it (or at least give me the link to the page where I do it)?
Rick's answer:  [Read more…]