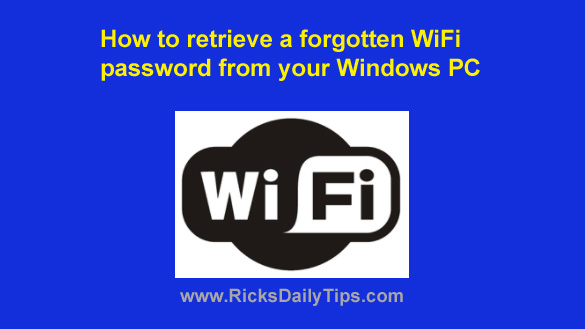 I receive dozens of questions every week from readers of the "Tech Q&A" section of this blog, and a question I get fairly often is "How do I retrieve my forgotten WiFi password?".
It's very easy to forget your WiFi password (aka Network Security Key) if your devices store it and log you into the network automatically.
Some people go months, or even years without typing in their WiFi password, only to discover they can no longer remember it when it comes time to connect a new computer or mobile device to the network.
If you've forgotten the password to your own WiFi network, I strongly recommend that you retrieve it from your PC and write it down for future reference.
Luckily, that's very easy to do as long as your Windows 8.1 or Windows 10 PC is currently logged into the network. Here's how: [Read more…]