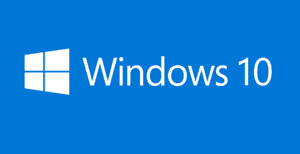 If you're running Windows 10 on your PC, you might not be aware of it but you're probably sharing your Wi-Fi connection with literally thousands of people you don't even personally know.
Yep, you read that right. A new Windows 10 feature called Wi-Fi Sense gives everyone on your Facebook Friends List along with all of your Outlook.com and Skype contacts complete access to your wireless network. 
All any of those folks need to do in order to access your Wi-Fi network is come near your home or office. If their Windows 10 device can detect a usable signal from your network, they will be connected to it automatically – and they won't need your Wi-Fi password!
If Wi-Fi Sense is turned on you will also have access to the Wi-Fi networks of your friends and contacts, so this is a two-way street. But in my opinion this is one street that I would rather not use.
If you're like me and you don't want thousands of people to have automatic access to your Wi-Fi network, you can easily disable Wi-Fi Sense if it isn't disabled already. Here's how:
1 – Click the Start button to display the Windows 10 Start Menu.
2 – Click Settings.
3 – Click Network & Internet.
4 – Click the Wi-Fi link over in the left-hand column.
5 – Toggle the "Connect to suggested open hotspots" setting to Off.
That's all there is to it. From now on the only people who will have access to your secured Wi-Fi network are those you choose to share your password with.
Why Microsoft ever thought this was a good idea is beyond me, but now you won't have to worry about it any longer.
Want to learn more about Windows 10? Check out Windows 10 All-In-One For Dummies. (#ad)