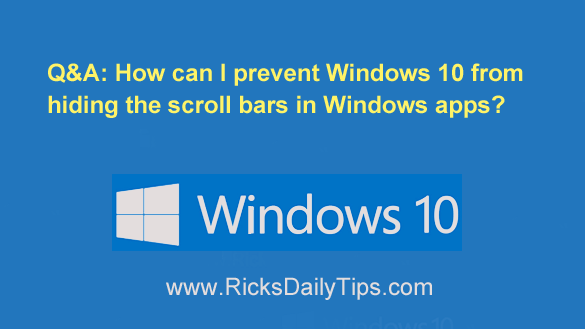 Question from Tammy:  Every time I load a Windows app on my Windows 10 laptop the scroll bar over on the right remains hidden until I move my mouse over it.
This happens every time I use any app I have downloaded from the Microsoft Store.
I have a health issue that makes it hard for me to control the placement of the mouse so I have trouble activating the scroll bar.
Can you tell me how to keep Windows from hiding the scroll bars?
Rick's answer:  [Read more…]