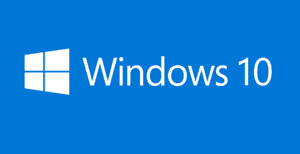 Question from Austin B.:  Hello Rick. Love your site! I'm hoping you can help me get rid of a major frustration.
Ever since I installed Windows 10 I've been getting an annoying "Get Office" message at the bottom of my screen at random times.
I use Libre Office and I don't have any intention of buying Microsoft Office. Is there any way to tell Windows to stop asking me to buy it?
Rick's answer:  Austin, those annoying "Get Office" messages are actually ads that Microsoft is showing to Windows 10 users, and they even show up for many folks who already have MS Office installed on their systems!
Luckily, it's very easy to stop them from appearing. All you have to do is remove the annoying "Get Office" app from your system. Here's how:
1 – Click the Start button to display the Start Menu.
2 – Click All apps.
3 – Scroll down the list of apps until you find the G section.
4 – Right-click on Get Office, then click Uninstall.
That's all there is to it. You should never again receive another ad for Microsoft Office unless you have to reinstall Windows 10 for some reason.
I hope this helps Austin. Good luck!
Update from Austin:  Thanks Rick. You're a lifesaver!
If you find this post useful, I hope you'll consider sharing it with your friends.
You can get even more tips in my free RicksDailyTips Email Newsletter. Sign up at the bottom of this page!
---
Do you have a tech question of your own for Rick? Click here and send it in!